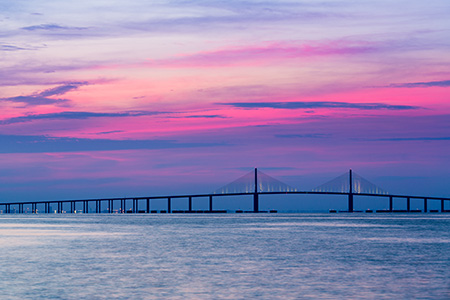 To combat the intense Florida heat, many homeowners and business owners rely on a well-functioning air conditioner to keep them cool. But what happens if your AC unit stops working? You'll need to call a contractor to do repairs on your unit, and fast.
Selecting the right HVAC contractor in Tampa, FL can be tough because there are so many, but it's important to do your research before calling just any service provider. You want to make sure you're hiring the most reliable contractor who will get your AC back up and running and then keep it that way. Follow these tips and look for these important qualities to hire the best AC repairman for the job:
Experience: They say practice makes perfect, and this is especially true for HVAC contractors! Look for a company with a long history and a background of working with heating and air conditioning systems. Companies with a lot of experience will know more tricks of the trade to solve problems quickly and do the proper repairs to fix your unit with ease.
Competitive rates: Price is obviously important to customers, but be wary of extremely low-ball offers from any HVAC contractor in Tampa, FL. Very low prices usually mean the company offers less experience and lower quality work, which can just lead to you paying for more repairs in the end. Check into companies that offer free estimates and compare a few prices before deciding on your ideal contractor.
Positive reviews: Head to the internet and look on the company website and review sites like Yelp to see how other people felt about their HVAC services. Lots of positive reviews are typically indicative of good results, so you can feel better about choosing them. If you don't know where to start your search, ask family, friends or neighbors in the area if they have recommendations. Word of mouth is often a trusted source of information!
Sustainable focus: Check to see if your potential HVAC company emphasizes sustainable business practices and eco-friendly systems. If they do, that usually results in utilities that are more efficient, meaning they are better for the environment and can save you lots of money in energy bills over time.
Breadth of services: When you feel good about a particular company, double check the services they offer to see if they can help you in the ways you need. While a master at repairing air conditioning units may be great, what happens if you also need your ductwork checked out, a heater installed or routine system maintenance? Working with a company that offers a breadth of services can make maintaining an entire HVAC system easier and more affordable.
Kenny's Air Conditioning & Heating Services, Inc. is a leading HVAC contractor in Tampa, FL, using more than 50 years of experience to serve residential and commercial clients' needs. We specialize in AC installation, maintenance and repair, and can also work on heaters, duct systems and more. We use only the best and most efficient equipment on the market.
Call today for a free estimate!
Categorised in: Hiring a Reliable HVAC Contractor