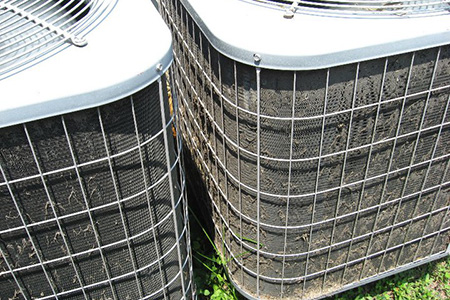 Maintaining your heating and cooling system is the very best thing you can do for it. Not only will routine maintenance reduce the chance of unforeseen problems, it'll also help maintain efficiency and performance throughout the years.
At Kenny's Air Conditioning & Heating Services, Inc., we strive to deliver knowledgeable HVAC maintenance to Tampa, FL homeowners. More than just going through the motions of regular maintenance, we take the time to provide each of our customers with unique insights as to how they can optimize their heating and cooling system for efficiency and comfort.
AC Maintenance Services
AC units are put to the test against the muggy Florida climate each and every day. Make sure yours is getting the routine attention it needs to stay functional. Our techs will perform maintenance inspections and AC tune ups in Tampa, FL, as well as refrigerant checks, lubrication services and a host of other maintenance tasks designed to keep your unit at peak efficiency.
Certified Comfort Specialist
As a Certified Comfort Specialist and authorized Trane dealer in Tampa, FL, we're able to deliver factory-schedule maintenance to these units with precision and care. As the top-rated Trane servicer in the area, count on us for everything your unit demands in the way of precision maintenance.
Furnace Maintenance
When's the last time you had your furnace checked and maintained? From filter changes to sensor cleanings, blower lubrication to exchanger inspections, count on our techs to give your furnace a thorough review for efficiency and function.
Our basic maintenance services can help you prevent inefficiencies and breakdowns, which will end up costing more money in the long run!
Commercial HVAC Maintenance
The larger the HVAC system, the more important and integral maintenance is. For our commercial customers, Kenny's Air Conditioning & Heating Services, Inc. provides a complete scope of maintenance services, including cleaning for dirty coils and general tune-ups. We can also help you gauge the efficiency and life expectancy of your unit if it's getting up last a decade old.
Maintain Your HVAC System
Even if it appears to be working perfectly, your HVAC system demands routine maintenance. Make sure it's getting thorough attention from an experienced team of Comfort Specialists. Contact Kenny's Air Conditioning & Heating Services, Inc. today at 813-875-3669 to set up a service schedule.