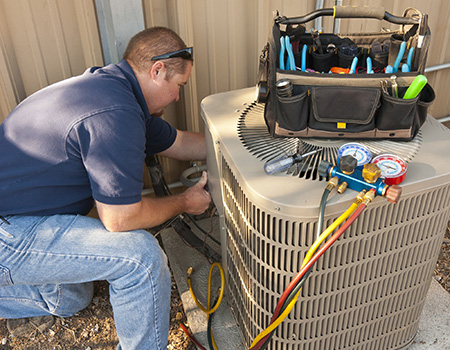 Inefficiencies or breakdowns with your AC unit or furnace need to be fixed fast, before they start to affect your quality of life or your monthly utility bills. When you identify the need for HVAC repair service in Tampa, FL, make sure you're calling Kenny's Air Conditioning & Heating Services, Inc. right away!
As Trane Comfort Specialists, we're ready to quickly restore your AC unit and furnace to their highest levels of efficiency and function.
AC Repair Services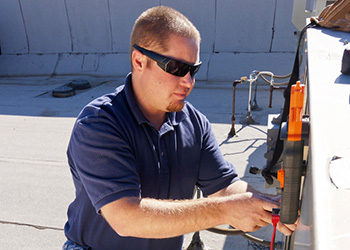 Having a working AC unit is important for staying cool and comfortable in the face of harsh Florida heat! In the event of a breakdown, malfunction or inefficiency, we deliver AC repair service to Tampa and Hillsborough County, FL homeowners, to keep your unit functioning reliably all year round. From inspections and cleanings to capacitor replacements and refrigerant service, our team delivers the complete scope of air conditioning repair services your home needs for optimal comfort. Don't forget, we're also a licensed Trane dealer in Tampa, FL, giving us the unique ability to diagnose and troubleshoot problems with extreme precision when it comes to this industry-leading brand.
Furnace Repairs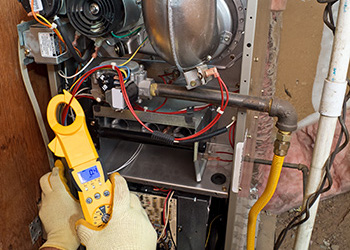 Even though you might not be pumping much heat into your home, it's still imperative to seek heating repair service in Tampa, FL for your furnace. As your primary air exchange and filtration system, your furnace is responsible for recycling your forced air and regulating it throughout the day. Our team will quickly get to work when it comes to furnace repair. We can fix blower motors and modules, as well as temperature sensors and exchangers, leaving you with a high quality of forced air and peace of mind about your furnace's function after heating repairs.
Commercial HVAC Repair Services
For commercial customers, our reliable HVAC repair services are exactly what you need to keep your large-scale system functioning flawlessly. We can address all of the following and more:
Leaky ductwork
Broken condenser fans
TXV issues
General wear and breakdowns
Electrical malfunctions
Whatever is bogging down your commercial HVAC system, we'll get to the bottom of it and resolve the problem before it costs you more money in breakdowns or inefficiencies.
Get HVAC Repairs
Don't wait to seek HVAC repairs when problems arise. Get smart, targeted HVAC maintenance from the air conditioning repair professionals at Kenny's Air Conditioning & Heating Services, Inc.
Contact us today at 813-875-3669.
Contact Us Today!